Discovering the perfect reciprocating saw for your needs can significantly enhance your efficiency in construction, demolition, and remodeling projects.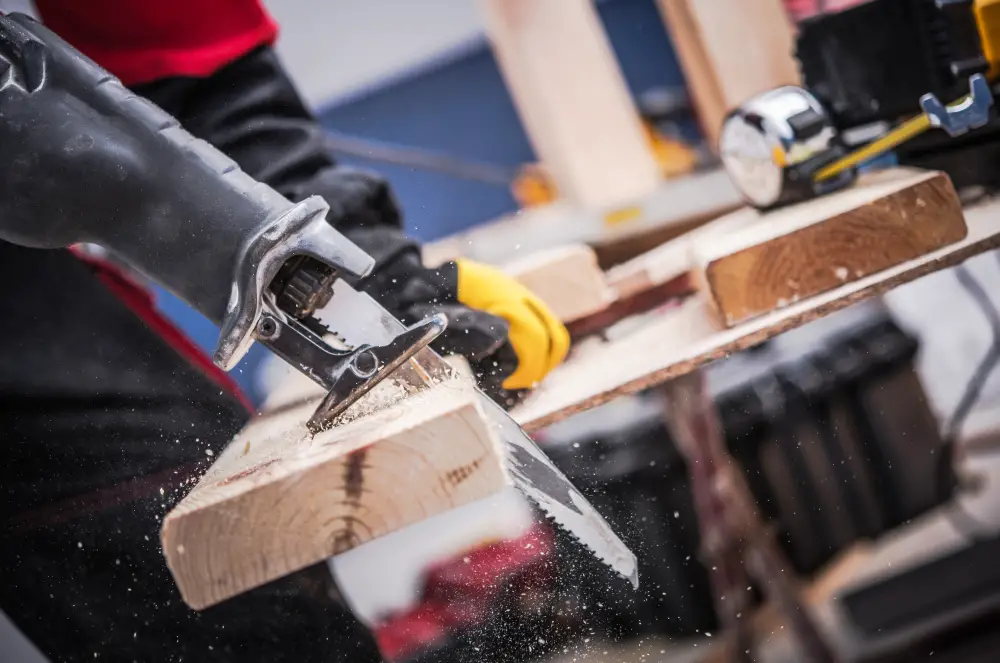 With a multitude of models available, choosing the right tool can be a challenging task. In this comprehensive guide, we'll explore six of the best reciprocating saws on the market, provide insights into key considerations when purchasing, address frequently asked questions, and highlight some of the industry's top brands.
The Top Picks
Bosch PSA 700 E Sabre Saw
Link to Product: View Prices on Amazon UK
The Rough-Cut Specialist: The PSA 700 E excels in initial rough cuts, boasting a powerful 710 W motor suitable for various materials. Quick and safe blade changes, electronic speed control, and an ergonomic bow-shaped handle make it a versatile and user-friendly tool.
BLACK & DECKER KS890ECN Scorpion Saw
Link to Product: View Prices on Amazon UK
Multi-Function Power Saw: This 400W saw doubles as a jigsaw and handsaw, offering versatility for various materials. Lightweight yet sturdy, it features a push-button blade change system, variable-speed controls, and safety features like a switch lock for accident prevention.
Dewalt DWE305PK-GB 240 V Reciprocating Saw
Link to Product: View Prices on Amazon UK
The Heavy-Duty Saw: With a robust 1100W motor, this saw is ideal for demanding tasks like construction, HVAC, and plumbing. The patented lever-action blade clamp, 29mm stroke length, and compact design make it suitable for both rough cutting and detailed work.
Cordless Selection:
Makita DJR186Z Cordless Reciprocating Saw
Link to Product: View Prices on Amazon UK
A Saw for Extreme Conditions: Powered by an 18V lithium battery, this model is designed for durability and performance in challenging environments. With XPT technology to prevent debris ingress, ergonomic design, and a 32mm stroke length, it's perfect for remote locations.
Ryobi R18RS7-0 ONE+ Reciprocating Saw, 18 V
Link to Product: View Prices on Amazon UK
A Comfortable-to-Use Saw: Utilizing advanced technology to reduce vibrations, this cordless model is versatile for various materials. The base model includes a range of blades and sanding accessories, offering power and flexibility.
Bosch PSA 18 LI Cordless Sabre Saw
Link to Product: View Prices on Amazon UK
The Quick-Cut Solution: This cordless saw, powered by lithium-ion batteries, offers fast-cutting capabilities for materials like pipes and tree branches. Its lightweight and compact design, along with Bosch's quick blade-change system, make it a convenient tool.
Reciprocating Saw Buyers Guide:
Before making a purchase, consider the following factors:
Materials you'll be cutting most often.
Locations where you'll use the saw.
Corded or cordless preference.
Power and battery life requirements.
Blade type and accessories needed.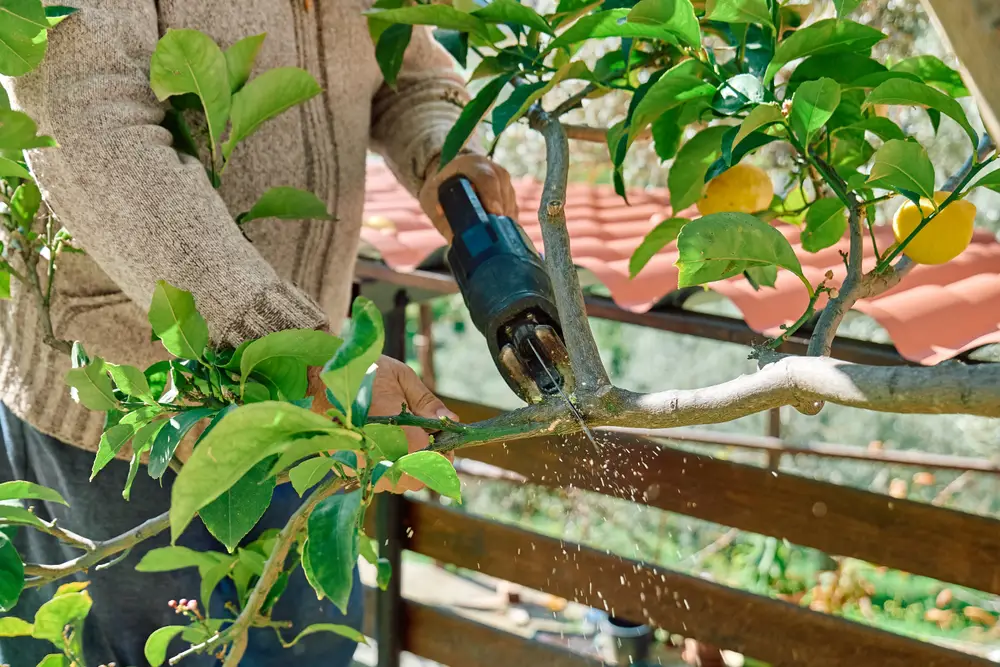 Frequently asked questions
It depends on your use; corded for more power, cordless for maneuverability.
Types of Material Reciprocating Saws Can Cut?
Materials vary by model, typically including wood, metal, plastic, pipes, and more.
Why Choose a Reciprocating Saw?
Ideal for rough cuts, quick material removal, tree pruning, pipe cutting, and demolition.
Can I Make Upside-Down Cuts?
Most models allow it for safety; refer to the manual or manufacturer for guidance.
Varies by model, battery type, speed, and material; our list includes models with long-lasting performance.
Top Brands
Explore reciprocating saws from reputable brands:
DeWalt
Bosch
Black & Decker
Ryobi
Makita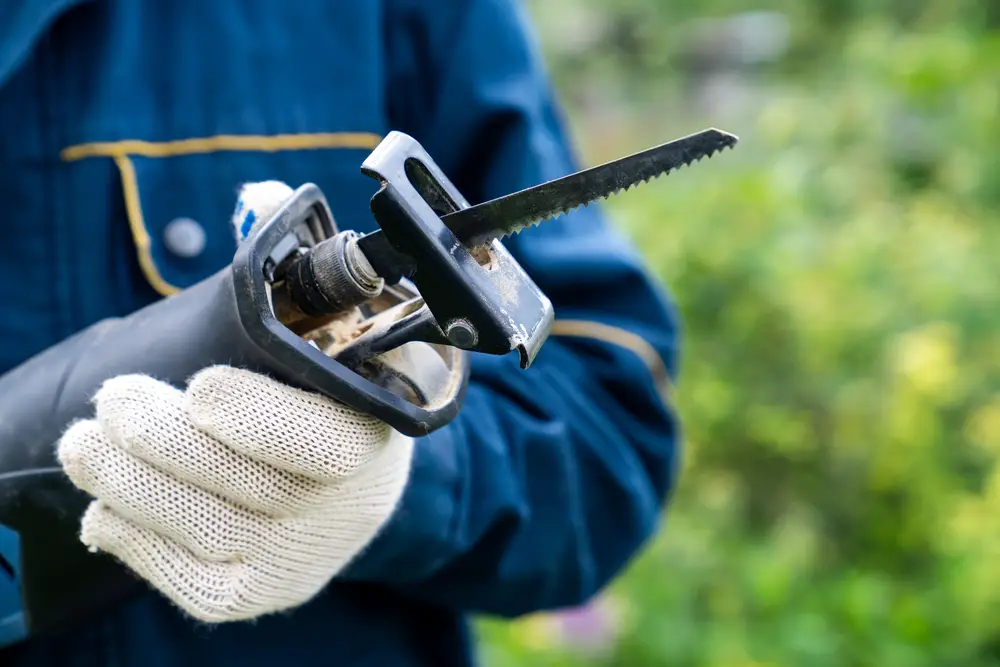 Conclusion:
Armed with the knowledge of top-performing reciprocating saws, key buying considerations, and insights from FAQs, you're well-equipped to make an informed decision for your next tool purchase. Choose wisely, considering your specific needs and preferences, and experience the efficiency and versatility these saws bring to your projects.
Note: Prices and availability are subject to change. Check the provided links for the latest information.
Disclaimer: This article contains affiliate links. We may earn a commission when you make a purchase through these links.